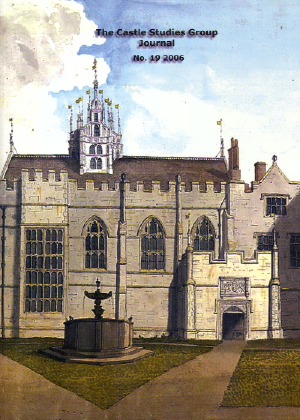 Below is a list of the organisations, with web sites, that publish journals that have articles which may be of interest with regard to the medieval fortifications in England and Wales.
Some, but by no means all, journals have web sites and of these only a few have article indexes. The details of specific journal articles can be found on the relevant individual site pages.
National and International
England
The CBA listing of regional and local societies. (with many broken links)
The links below are general for sites with indexes of their publications or details of how to obtain publications. Smaller groups without signifcant publications are general omitted;
Regional
Most CBA groups publish newsletters, often twice yearly, and many groups are now making these available online but these are rarely full research articles. A few groups publish journals of academic articles.
County and Local District
Archaeological Trusts
University departments
Wales
Welsh Journals Online (WJO) provides free access to scholarship from Wales. Currently has Welsh History Review, Brycheiniog, Ceredigon, Montgomeryshire Collections, Flintshire Historical Society Journal, Gower, Minerva, Morgannwg, South Wales Record Society, Radnorshire Society transactions, Pembrokeshire historian and others with other journals still being added.
The Islands