>
| | | Search Gatehouse |
| --- | --- | --- |
---
Hedingham Castle, Essex, England.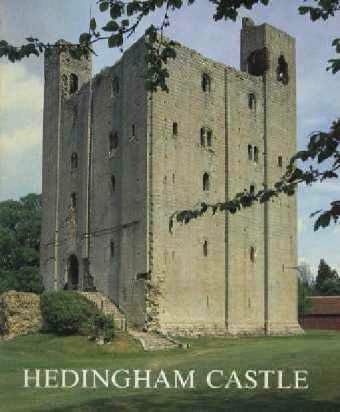 If I ever won the lottery and had the money to build my own castle Hedingham castle is the castle I would use as a model. The great tower is just the right size, not too large like the great Edwardian castles of Conwy or Harlech. It's also a real castle designed and built by people for whom castles were not just impressive buildings but symbols of power and prestige and not the fantasy of modern people, like Neuschwanstein Castle or Disney's Cinderella Castle.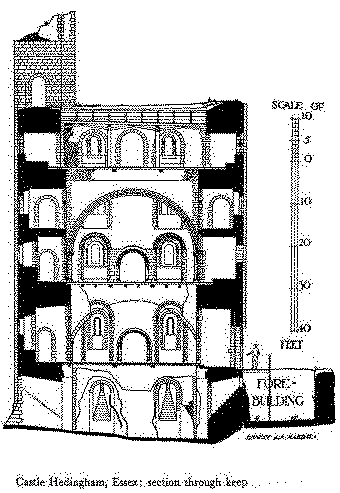 Four floors allows for changes to the basic design that cater for modern living with some ease. A basement floor can be for mechanical and heating services, and for utilities such as freezer storage and washing facilities. An entry floor for an initial reception room, a kitchen, and a shower room.

A great hall level becomes the major reception and living room, imagine the great dinner parties you could have. And with the gallery level the hall would be fairly well lit by natural light, always a difficulty in castles (Though subtle light could also be hidden in the gallery level. Then a top floor for a grand master bedroom (or solar) with a bath partitioned off.
Finally a roof level with great views over the country and an ideal place for banquets (a name originally given to what would now be called a picnic or barbecue).


I've put some more detailed floor plans on the next page .

For historical information, and more pictures, go to Castle Hedingham by M W Cook
---
¤¤¤¤¤