This a bibliography of texts which may be of interest for those who want to increase their understanding of the medieval castle etc. It is also the general bibliography that informs the comments made in the Gatehouse website.
This is by no means a comprehensive listing of sources and texts although it is a reasonable selection of the best sources and texts available for English and Welsh medieval defenses and palaces. Titles in bold are those of particular value or interest.
Click on the hypertexted title for a brief description of the book and its full publication details.
General castle texts
These are textbooks giving a general overview of the form and function of castles and other fortifications;
Texts giving a closer view of the social, archaeological or architectural aspects of castles
General medieval history (mainly regarding politics, 'great people' and 'great events')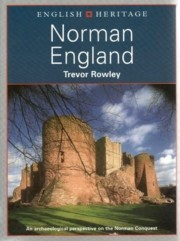 R.H.C. Davis, 1976, The Normans and their Myth
Frank Barlow, 1988, The Feudal Kingdom of England 1042-1216
Michael T. Clanchy, 1998, England and its Rulers, 1066-1272
Christopher Dyer, 2009, Making a Living in the Middle Ages: The People of Britain, 850-1520 (economic history)
Maurice Keen (ed), 1999, Medieval Warfare A History
Edmund King, 1998, medieval England from hastings to bosworth
William Rees, 1951, An Historical Atlas of Wales
Trevor Rowley, 1997, Norman England
Trevor Rowley, 1983, The Norman Heritage 1066-1200
The Oxford History of England series and is successor The New Oxford History of England series are seminal texts.

Robert Bartlett, 2002, The New Oxford History of England: England under the Norman and Angevin Kings, 1075Ð1225
Michael Prestwich, 2005, The New Oxford History of England: Plantagenet England, 1225Ð1360
G.L. Harriss, 2005, The New Oxford History of England: Shaping the Nation: England, 1360Ð1461
J. D. Mackie, 1952, The Oxford History of England: The Earlier Tudors 1485-1558 (the 'New' volume, by John Watts, scheduled for publication in 2014)
Penny Williams, 1995 The New Oxford History of England: The Later Tudors: England, 1547Ð1603
Text on specific aspects of medieval history relating to fortifications and palaces
Richard Almond, 2003, Medieval Hunting
John Fletcher, 2011, Gardens of Earthly Delight: The History of Deer Parks
Roberta Gilchrist, 2012, Medieval Life: Archaeology and the Life Course
Robert Liddiard (ed), 2007, The Medieval Park: new perspectives
Oliver Rackham, 1986, The History of The Countryside
Peter Rex, 2009, 1066 — A New History of the Norman Conquest
Marc Morris, 2013, The Norman Conquest
A Williams, 1995, The English and the Norman Conquest
C.M. Woolgar, 2006, The Senses in Late Medieval England
Primary Sources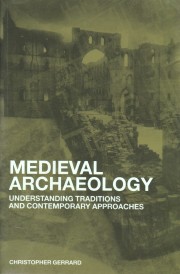 Texts dealing with Castle Studies
Older texts now of interest mainly to those concerned with the development of castle studies
Books dealing with Specific Castles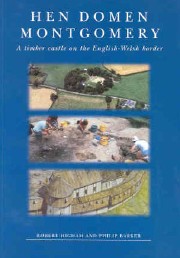 The following is a short selection of full and detailed books dealing with individual castles which amount to much more than a guide book, or detailed archaeological reports of excavations, other such book can be found in the individual site records;
Paul Bennett et al, 1982, Excavations at Canterbury Castle
Guy Beresford et al, 1987, Goltho: The Development of an Early Mediaeval Manor, c.850-1150
Geoffrey Parnell, 1993, The Tower of London
Jonathan Coad, 1995, Dover Castle
Peter Ellis (ed), 2000, Ludgershall Castle: Excavations by Peter Addyman 1964-1972
Robert Higham and Philip Barker, 2000, Hen Domen, Montgomary
Ian Roberts, 2002, Pontefract Castle: Archaeological excavations, 1982-86
Philip Lindley (ed), 2004, The Early History of Lincoln Castle
Ed Dennison (ed), 2005, Within the Pale: The Story of Sherriff Hutton Park
David Austin et al, 2007, Acts of Perception: A study of Barnard Castle in Teesdale
Rachel Barrowman, Colleen Batey and Christopher Morris, 2007, Excavations at Tintagel Castle, Cornwall, 1990-1999
Jeremy Knight and Andy Johnson (eds), 2008, Usk Castle, Priory and Town
Michael Fulford and Stephen Rippon, 2011, Pevensey Castle, Sussex: Excavations in the Roman Fort and Medieval Keep, 1993-95
Brian Grimsditch, Michael Nevell and Richard Nevell, 2012, Buckton Castle and the castles of North West England
Neil Christie, Oliver Creighton, Matt Edgeworth and Helena Hamerow, 2013, Transforming townscapes: From burh to borough: the archaeology of Wallingford, AD 800-1400
John Kent, Derek Renn and Anthony Streeten, 2013, Excavations at South Mimms Castle, Hertfordshire 1960-91
Paul Martin Remfry, 2013, Harlech Castle and its True Origins
Ron Shoesmith, 2014, Goodrich Castle: Its History and Building
Neil Ludlow, 2014, Carmarthen Castle: The Archaeology of Power
Daniel W. Elsworth and Thomas Mace (editors), 2015, Aldingham Motte, Cumbria and its environs in the Medieval period
Matthew Johnson (ed), 2017, Lived Experience in the Later Middle Ages: Studies of Bodiam and Other Elite Landscapes in South-Eastern England
Both
English Heritage
and
CADW
(Welsh Historic Monuments) produce individual guidebook for the castles in their care. These are universally of good quality, the CADW guides noticeably so, although occasionally the texts are quite old even if the revision of illustrations and publication dates makes them seem new. See the organisations respective web sites for availability.
The National Trust produces guidebooks for some of the castles in its care, these are of variable quality from the point of view of medieval castellology. Bodium castle has a fine guide, Powis castle has a poor one.
Other castles owned privately or by local authorities have guides of very variable quality, most are barely adequate, none reach the standard of CADW guides but a few are of interest. Some other authors and publishers produce books on individual castles. Some of the great castles like Windsor have numerous books, many of little value. Paul Martin Remfry has produced many texts on individual castle, mostly in the Welsh Marches. These are of high academic quality, if occasionally controversial. Basic details of guide books and other references to individual sites can be found on the individual site pages in the Gatehouse website.